16 Sep

THE INCREASE OF THE SEA FREIGHT

This 2021 is undoubtedly being the year of cost overruns and delays in maritime transport, that is where Spanish products and exporters see their economic benefits threatened in a period of crisis that has deepened over time.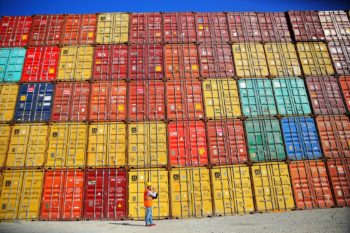 Spanish exporting SMEs suffer the consequences of rising prices, lack of space and also of containers on ships. This situation began more than a year ago with the Covid and according to experts in the field it will last until the end of this year 2021.
There are many theories that "blame the shipping companies" for this situation, since there are real abuses and the application of surcharges even on routes that are not really congested. This strangles the world economy. Shipping companies say it is the ports, terminals and increased demand to blame.
Today, in the provincial press we read this news that we share with all colleagues in the footwear sector.
https://alicanteplaza.es/las-empresas-exportadoras-de-alicante-en-vilo-por-el-encarecimiento-de-los-fletes-maritimos