20 Jan

STRONG INCREASE IN DEMAND FOR STEEL

Steel prices continue to take centre stage in the new year.

Metal companies, distributors and customers note delays in steel orders and an increase in prices. A temporary mismatch between the supply and demand that it is not known if it will stabilise during the first half of the year.

With the halt in activity in 2020, which seems like yesterday, but almost two years have already passed since the start of the pandemic, companies emptied their stocks in the face of economic uncertainty. With the start of the year 2022, the improvement in the outlook and the increase in orders has significantly increased the demand for steel, which is partly compromised by all the economic circumstances that are happening in this globalised world.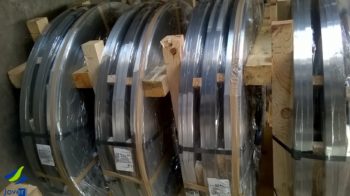 The drop in stocks of raw materials has direct repercussions on demand, with uncontrolled price rises that are difficult to assume for production that is still unstable, in addition to long delivery times and sometimes with no guarantees.
The footwear sector agrees that the crisis in the raw materials market is unprecedented, as we have accumulated an average increase of 80% compared to pre-pandemic levels. In JOVER, after more than 50 years in business, we have never seen anything like it.
We hope that 2022 will be the year of business recovery for the entire sector and the world's economies. All sectors are directly or indirectly affected by situations such as those experienced in the last two years.