15 Oct

REACTIVATION OF THE FOOTWEAR SECTOR

After more than a year and a half of harsh measures, sanitary restrictions decline to a great extent in almost all of the Spanish territory, as well as in the countries that export our products. From Grupo Jover we think that this decision will mean an increase in the domestic consumption of goods such as footwear and leather goods, as is also expected from the sector.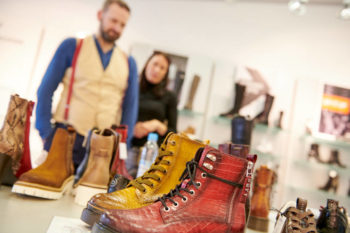 The reactivation is underway, footwear is an industry that is walking steadily and after the celebration of the Lineapelle Fair and other European fashion fairs a few weeks ago, the good feelings regarding the next campaigns are present, which will increase consumption Fashion. In the next few days we have an appointment at FUTURMODA (ELCHE – ALICANTE) as a meeting point and trends in the sector.
In the manufacturing chain, our main article, shank, has been affected by quarantines, restrictions on activities (especially social ones), inflation, the drop in consumption and the great increase in prices of raw materials and maritime freight.
We hope that with the return to social activity, travel and the reopening of many leisure businesses, consumer demand will improve, especially towards the end of the year when special dates arrive. We think it will be a better year than last, but still far from 2019 levels.