13 Apr

GOVERNMENT AID TO THE FOOTWEAR SECTOR, NOW!

The footwear sector demands that the Government access the measures to support business solvency established in RDL 5/2021

This is the time to recognize the efforts of the footwear sector during the pandemic

From the footwear sector we continue to see with surprise not being included among the sectors that can access the extraordinary measures to support business solvency in response to the Covid pandemic established in Royal Decree Law 5/2021. Therefore, the sector has come together to demand that this inexplicable situation be corrected.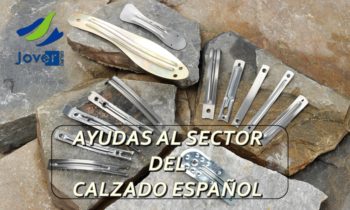 Our joint request is conclusive: "footwear should be included as a susceptible recipient of these extraordinary measures due to the very delicate situation it faces, it leads the falls of the industrial sectors with a 28.2% decrease in the Industrial Production Index (IPI) in 2020, the largest in the historical series of footwear and higher than that of other industrial sectors that can access support lines. These figures are joined by others that are equally worrying: the Turnover Index (ICN) of the leather and footwear industry fell 23.6%; 7,291 people lost their jobs, representing a 16.8% decrease in employment. In addition, exports fell back to 2013 figures with a fall of 15.7%. All these data reflect that the footwear sector is one of "the most affected sectors" referred to in Royal Decree-Law 5/2021 " .
We understand that the Spanish footwear manufacturing industry (CNAE 1520) and wholesale distribution (CNAE 4642), both headings where our GRUPO JOVER companies are hosted, should be included in the aid, as does their retail trade. The business associations consider that the entire value chain of the sector must be equally supported by these measures so necessary and vital for the maintenance of economic activity and employment. It is an injustice for the footwear sector, it is incomprehensible that the Government is unprotecting a part of the Spanish industry, leaving out of these support measures a sector that from the first moment has turned with all its means to help those who they were on the front lines of the fight against the pandemic.
Professional associations demand the correction of this situation and companies in the footwear sector are given access to these protection and support measures. This is the time to recognize the effort of the footwear sector and give them the oxygen that these measures suppose. The footwear sector is presented as a united block to reverse this situation that we consider to be a rectifiable error.